Proud to Support a Homegrown Rugby Success Story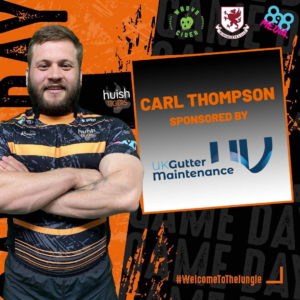 With the Rugby World Cup reaching its frenzied and much anticipated climax, UK Gutter Maintenance is proud to announce its sponsorship of Carl Thompson, a player at Huish Tigers, a community led rugby club at the heart of grass roots rugby in Taunton, Somerset.
Formed in late 2019, with help from a grant from The Somerset Fund, Huish Tigers RFC provides rugby-based activities for all - men, women, juniors and seniors - and, following successive promotions, are now flying high in the Counties Tribute Somerset League.
"We believe that getting behind our young, local rugby talent is so important and, with the UK immersed in the excitement of the Rugby World Cup, now seemed like a fitting time to lend our support to such a great community cause," said a spokesperson for UK Gutter Maintenance Ltd.
To arrange a site visit call our National help desk on 01748 835 454 or fill out our form.